Tuxedo Mocha Frappuccino, a Starbucks Secret Menu Frappuccino recipe, is a handcrafted beverage featuring silky swirls of white and dark chocolatey goodness. Definitely upscale and befitting of your New Year's Eve go to when you want a little sophisticated jolt to make it to the ball-drop. Originally created by Starbucks in 2016, this chocolate serotonin stoker will keep you partying like it's 1999.
What Is In The Tuxedo Mocha Frappuccino On The Starbucks Secret Menu?
The Starbucks Secret Menu Tuxedo Mocha Frappuccino ingredients are Starbucks Frappuccino, chocolate sauce, white chocolate sauce, milk, whipped cream, and dark chocolate curls.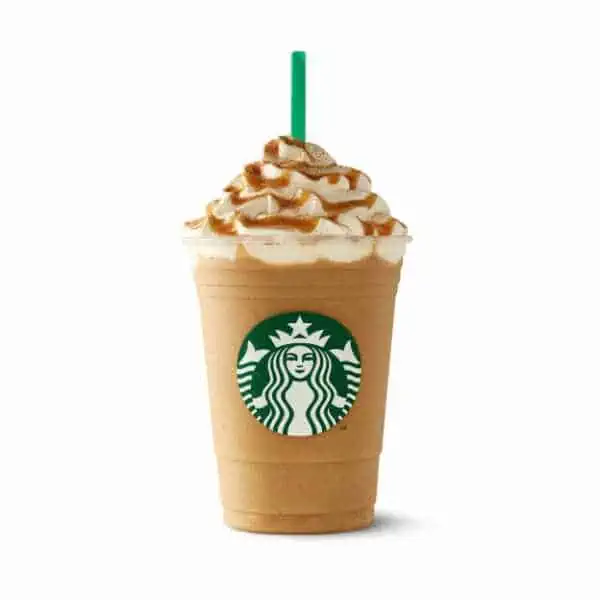 How To Place Your Order
The Starbucks Secret Menu ordering equation is simple:

Secret Menu Drink = Base Drink + Substitutions + Additions

Therefore, the proper way to order a Tuxedo Mocha Frappuccino from your barista is as follows:

"I would like a Tuxedo Mocha Frappuccino please, which is a Grande Frappuccino with 1 pump of chocolate sauce, 1 pump of white sauce, milk, ice, blended, and topped with whipped cream and dark chocolate curls."
Yield: 1
Starbucks Secret Menu Tuxedo Mocha Frappuccino Recipe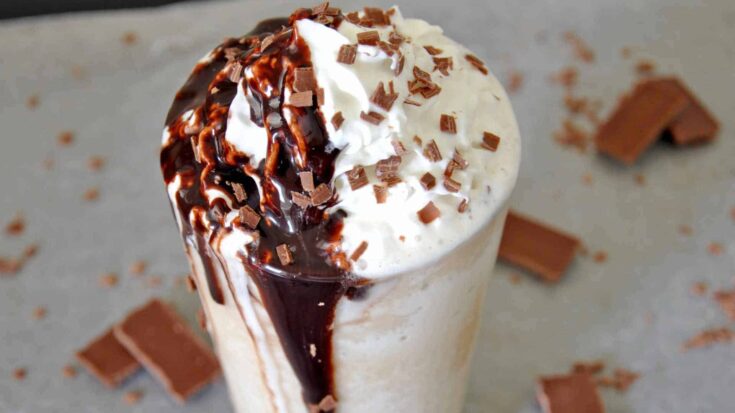 Starbucks Tuxedo Mocha Frappuccino is an unofficial coffee drink on the Secret Menu at Starbucks. This recipe will show you how to make one.
Ingredients
Instructions
Start with a Starbucks Frappuccino.
Pump the prescribed amount of chocolate and white chocolate sauces into your Frappuccino and stir.
Add milk and ice.
Place ingredients into a blender and blend until a smooth consistency is achieved
Top with whipped cream, apply a light drizzle of chocolate sauce, and sprinkle dark chocolate curls on top.
Nutrition Information:
Yield:
1
Serving Size:
16 oz
Amount Per Serving:
Calories:

316
Total Fat:

14g
Saturated Fat:

9g
Unsaturated Fat:

0g
Cholesterol:

20mg
Sodium:

210mg
Carbohydrates:

39g
Fiber:

2g
Sugar:

25g
Protein:

8g
More Starbucks Secret Menu Coffee Recipes
→ If you liked this Tuxedo Mocha Frappuccino, try more of our hidden favorites on our Starbucks Secret Menu Coffee Recipes page.
Source
Starbucks: Website