Detox smoothie recipes are becoming increasingly popular for those wishing to enhance their bodies' natural process of neutralizing and eliminating harmful toxins. Once undertaken only by a select uber-health conscious few, detoxing and periodic cleanses have gained mass appeal thanks to popular programs such as the Dr. Oz Detox and Oprah Winfrey's 21-Day Diet Detox.
Traditionally, homeopathic herbs and elixirs were ingested to accomplish cleansing goals, often with less than pleasing flavor profiles. Now, health aficionados drink great tasting detox smoothies that provide the additional body-nurturing benefits of nutrient and fiber-rich rich fruits and vegetables.
Why Detox?
It is an unfortunate fact of life that our environment is saturated with toxic substances such as heavy metals and other harmful organic and inorganic compounds. The body naturally processes these toxins through the kidneys and liver and then eliminates them via your breath, feces, sweat, and urine.
When these natural flushing mechanisms become blocked, dangerous toxins are stored elsewhere in the body and begin to accumulate. A good detox program will help rid your body of accumulated toxins and unblock your system's natural ability to process these harmful substances.
---
What Are Detox Smoothies?
Detox smoothies are blended drink recipes specifically designed with ingredients known to accelerate the flushing of toxins from the body. In addition to the desired system flush, our recipes also provide hyper-hydration, vitamin and mineral rich nutrients, fresh antioxidant delivery, and a virtual cornucopia of other highly beneficial vitality boosters. And, our smoothies simply taste great which makes one more likely to stick with a detoxification program.
---
Detox Smoothies vs Weight-Loss Smoothies
Detox smoothies are primarily designed to help your body flush out toxins. Although incidental weight loss may be a fortunate byproduct of such beverages, the shedding of pounds is not their ultimate goal.
Weight loss smoothies are generally designed with one thing in mind: to lose weight! This is usually accomplished by substituting a regular meal or two per day for a nutrient-rich, low calorie smoothie or through the introduction of a stimulant, such as caffeine, to facilitate an elevated level of calorie burn.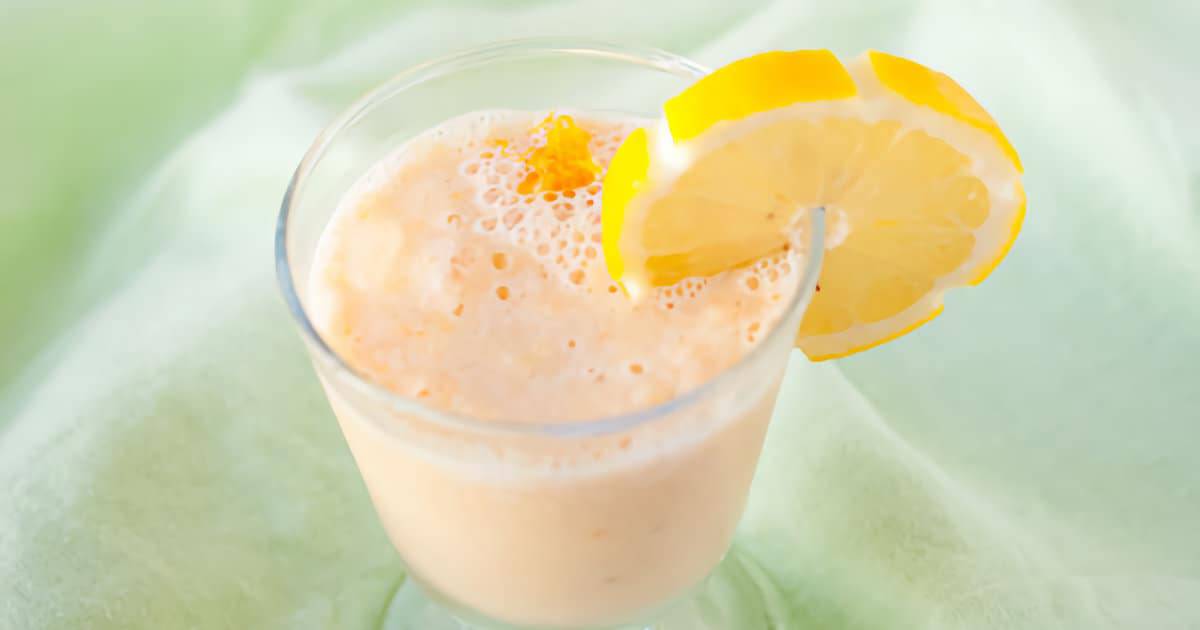 Often, similar ingredients appear in both types of smoothies. However, the smoothie recipes are created with completely different goals in mind, and it is important to clearly define your goals prior to embarking on any detoxification or system cleansing adventure. Ideally, you should complete a healthy detox before starting a weight-loss program.
---
Detox Smoothie Ingredients
A great many healthy foods have been found to indirectly assist with the detox process. However, the following detox smoothie ingredients have been shown to directly benefit kidney and liver detoxification:
Beets contain the chemical compound betaine that has been shown to protect the liver from damage and helps the liver process fats more efficiently.
Cranberry juice is high in vitamin C, manganese, and antioxidants and has become popular in the detoxing community for its ability to efficiently flush undesirable compounds from the system.
Dandelion Greens, a great source of vitamin A, calcium, iron, and potassium, are also a diuretic that assist in the elimination of harmful toxins through the kidneys and liver.
Grapefruit contain phytonutrients called limonoids that make toxic compounds more water soluble and, therefore, easier to eliminate from the body.
Green Tea is an excellent source of polyphenols that help rid your body of potentially harmful liver and kidney clogging compounds and facilitates detoxification as a diuretic.
Leafy Greens neutralize toxic heavy metals and are rich in chlorophyl that purifies the blood. In addition, they provide an abundance of antioxidants.
Purple Cabbage increases the amount of glucosinolate in your system which aides in liver enzyme production and provides amazing cancer prevention benefits.
Turmeric greatly enhances a system cleanse by elevating the enzymes UDP glucuronyl transferase and glutathione-S-transferase which are responsible for neutralizing unhealthy toxins.
---
Equipment Needed
---
Detox Smoothie Recipes
Blueberry Mango Detox smoothie is a delicious antioxidant-packed tropical smoothie that is absolutely loaded with vitamin C. Sweet from the blueberries and mango, tangy lime, earthy fresh spinach, in a creamy smooth avocado and soy milk base.
Full Recipe Here →
---
Citrus And Green Tea Detox smoothie tastes so pure that it just leaves you feeling cleansed and refreshed. Polyphenols, that help rid your body of liver clogging compounds, are provided from the freshly-brewed green tea.
Full Recipe Here →
---
Easy Detox smoothie is a nutrient-dense, low-calorie smoothie that is packed with natural fiber and will leave you feeling full and energized. Sweet and tart green apple and pineapple, earthy cilantro and spinach, creamy banana, with a hint of spicy ginger.
Full Recipe Here →
---
Grapefruit Detox smoothie is loaded with vitamin C and the antioxidant lycopene, which has been shown to reduce inflammation and prevent cell damage. Tangy pineapple, citrusy with a hint of sour grapefruit, ginger spice, in a creamy Greek yogurt base.
Full Recipe Here →
---

Liver Detox smoothie is a highly nutritious fruit and veggie smoothie that is packed with anti-inflammatory bioactive compounds. Sweet apples and bananas, earthy carrots, parsley, and spinach, tangy lemon juice, spicy cinnamon and turmeric, in a creamy smooth almond milk base.
Full Recipe Here →
---
3PM Slump smoothie is packed with nutrients, vitamin C, and natural fiber to keep things moving along. This beautiful magenta detox smoothie is sweet from the mixed berries, creamy from the banana, and loaded with electrolytes from the coconut water.
Full Recipe Here →
---
Cleansing Green smoothie is absolutely packed with powerful superfoods design to cleanse your body of harmful toxins. Fresh greens, sweetened up with pear and pineapple, and kicked up a notch with a hearty dusting of cayenne pepper's capsaicin.
Full Recipe Here →
---
Pink Detox Blast smoothie will cleanse your liver, lower your blood pressure, lubricate your joints, and reduce inflammation. Packed with plenty of fiber, this beet-based healthy drink has it all.
Full Recipe Here →
---
Realfood Liver Detox smoothie is a liver cleansing nutrient powerhouse. Created to boost your system's natural ability to flush harmful toxins from the liver, the Realfood Liver Detox Smoothie helps your body to help itself.
Full Recipe Here →
---
Simply Great Detox smoothie contains a wide variety of nutrient-dense fruits and vegetables that are packed with free radical fighting antioxidants. Sweet apples and strawberries, tangy pineapple and lemon juice, earthy baby spinach and beets, with a dusting of cayenne pepper in a creamy avocado and coconut water base.
Full Recipe Here →
---
SkinnyMs Cleanse And Detox smoothie was designed to boost kidney and liver function as part of a balanced detoxification program. Cinnamon, used by Chinese and Ayurvedic medicine for thousands of years, is one of the most power antioxidants available and enhances the effect of this system flushing smoothie.
Full Recipe Here →
---
Tropical Papaya Detox smoothie is an antioxidant powerhouse that helps reduce oxidative stress and inflammation while lowering your cholesterol. Tropically sweet dates, mango, and juicy papaya, tangy pineapple, spicy turmeric, in a rich coconut milk base that is loaded with electrolytes.
Full Recipe Here →
---
Tropical Turmeric Cleanser smoothie boosts your liver's naturally ability to filter and expel harmful toxins, the ultimate goal of any detox program. Turmeric has long been used as a natural detoxifier in India and by the Chinese with its ability to elevate the important liver enzymes UDP glucuronyl transferase and glutathione-S-transferase.
Full Recipe Here →
---
Our Favorite Detox Smoothie
Consider following us on social media so that we can stay connected. We are on Facebook, Instagram, Pinterest, Twitter, and YouTube!
---
Detox Smoothie Frequently Asked Questions
---
More Smoothie Recipes
→ If you liked these great tasting Detox Smoothie Recipes, try more of our revitalizing favorites on our Green Smoothie Recipes page.
---
Sources