Jamba Juice was founded in 1990 by Kirk Perron, in San Louis Obispo, California, under the name Juice Club. Jamba Juice's original vision was "to inspire and simplify healthy living." In 1999, Jamba Juice purchased the Zuka Juice chain, propelling the franchise to its current popular status as the world's premiere provider of great tasting fruit smoothies and fresh squeezed juices.
Jamba Juice currently has 750 locations in the United States and is beginning to expand internationally. Presently, Jamba Juice is making a large push into the rapidly expanding Chinese market where imitation stores have popped up under the name Jambo Juice. Jamba's biggest competitors are Smoothie King and Juice It Up.
The following smoothie recipes are either exactly the same as, or a close approximation of, the actual Jamba Juice recipes used at their retail locations. For your convenience, we have also included a list of supplements that mirror Jamba Juice Boosts. Also, be sure to check out some "off-the-menu" favorites on our Jamba Juice Secret Menu page!
Equipment Needed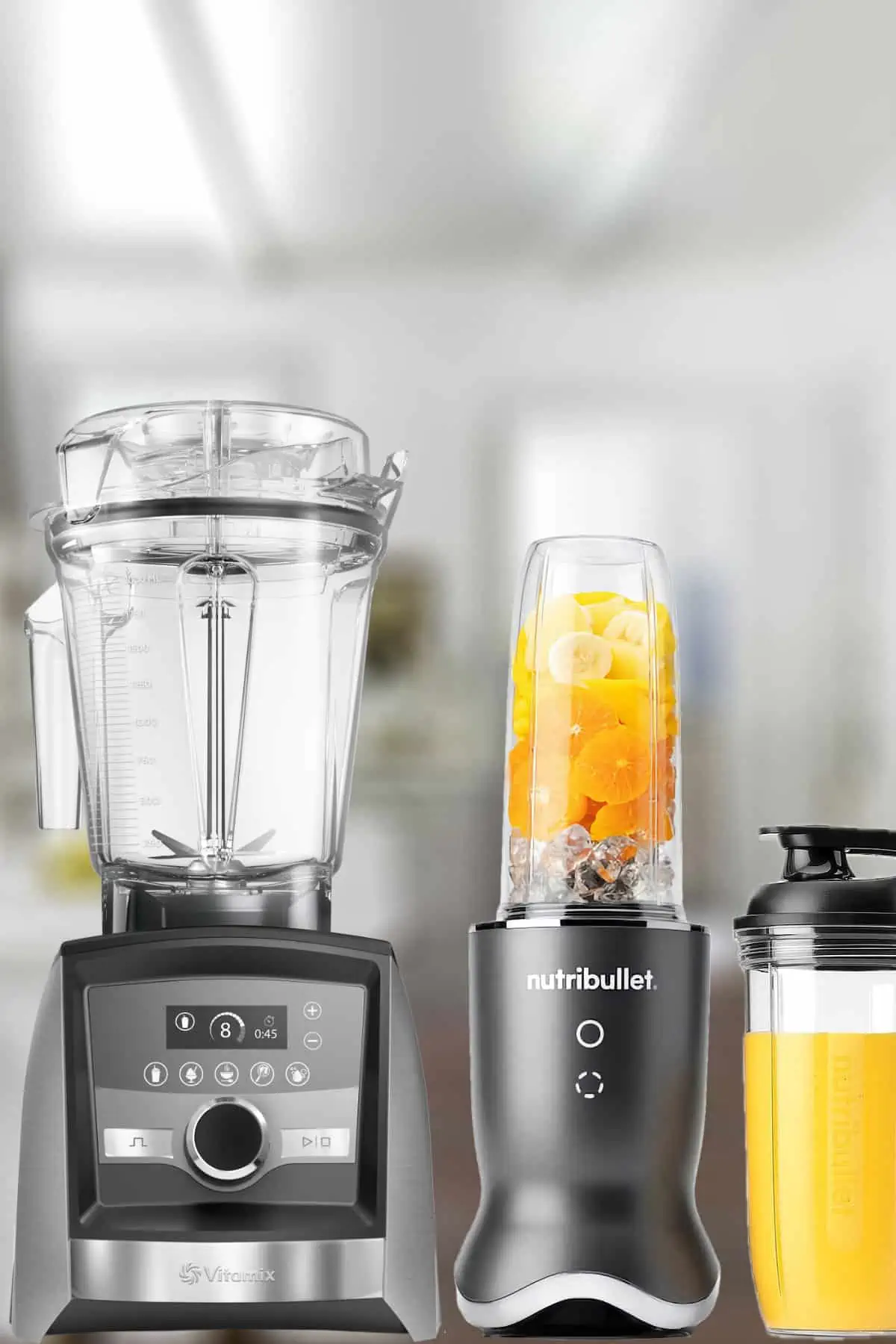 A standard blender is all that is required to make these delicious smoothies. If you are making it for just one person, we recommend using the truly amazing personal NutriBullet Ultra as it is super-quick to set up and very easy to clean.
If you are making them for more than one person, we recommend a higher-end Vitamix blender that can process larger loads more efficiently.
For overnight storage, we recommend using a glass or BPA-free airtight container with a resealable lid.
---
How To Make Jamba Juice Smoothies
---
Jamba Juice Smoothie Recipes
Acai Super-Antioxidant smoothie is absolutely loaded with antioxidants, molecules that inhibit the oxidation of other molecules. In fact, if you are an oxidant, we recommend that you stay as far away from this delicious smoothie as you possibly can.
Full Recipe Here →
---
Aloha Pineapple smoothie will evoke images of South Pacific Isles, lush waiving palm trees, and gentle afternoon trade winds caressing your warm salty skin. The tangy pineapple balanced by the creamy cool banana combine to provide the perfect sunny day refreshment.
Full Recipe Here →
---
Apple N Greens smoothie entices you to increase your intake of healthy greens by tantalizing your tastebuds with sweet fruit and berries. Your kids will love this ultra-healthy green smoothie … just don't tell them what's in it.
Full Recipe Here →
---
Banana Berry smoothie is a franchise staple. It presents a slightly sweeter palate that is balanced nicely by the banana base. Omitting orange juice or pineapple, this offering lacks the familiar citrus tang frequently found in Jamba Juice smoothies … a nice change of pace for a Razzmatazz regular.
Full Recipe Here →
---
Berry Blend smoothie is a sweet berry flavored shake deemed "fit" by the health gurus at Jamba because of the added Lean Advantage Boost. The Lean Advantage Boost is made with conjugated linoleic acid (CLA) which is claimed to improve weight management when taken on a regular basis.
Full Recipe Here →
---
Berry UpBEET smoothie is packed with phytonutrients that have have been shown to provide excellent antioxidant, anti-inflammatory, and detoxification support. Mixed berries and fruit, being the most prevalent flavors, ensure a high likability factor.
Full Recipe Here →
---
Caribbean Passion smoothie brings to mind soaking up the sun in a gently swaying hammock on a white sandy beach while the gentle sound of distant steel drums lull you off to sleep. And, this relaxing libation just happens to be packed with antioxidants to help combat symptoms of your daily grind.
Full Recipe Here →
---
Chocolate Moo'd smoothie is not the most healthy smoothie on the menu. However, what it lacks in nutritional value, it more than makes up for with smooth chocolatey taste and an abundance of flavor-induced smiles.
Full Recipe Here →
---
Five Fruit Frenzy smoothie is designed to reduce heart disease while protecting against cancer. And, if that isn't enough, the sweet fruit and berry mix balanced by the creamy banana simply tastes amazing, truly a treat for your palate.
Full Recipe Here →
---
Mango-A-Go-Go smoothie celebrates the most widely consumed fruit in the world: the mango. Mangoes are associated with a decreased risk of macular degeneration, a decreased risk of colon cancer, improvement in digestion, bone health, and benefits for the skin and hair.
Full Recipe Here →
---
Matcha Green Tea Blast smoothie is an antioxidant powerhouse. One cup of matcha green tea has as many antioxidants and nutrients as 10 cups of regular tea! Plus, the caffeine boost makes this a nice "get up and go" smoothie when you feel the need for a little extra pep in your step.
Full Recipe Here →
---
Mega Mango smoothie sweetens up traditional mango faire with the addition of succulent ripe red strawberries. Without sacrificing mango-specific nutritional benefits, this smoothie presents a more traditional palate with sweet berry undertones.
Full Recipe Here →
---
Orange-A-Peel smoothie was one of the first, and most popular, smoothies offered by Jamba Juice in its infancy. With tangy orange, sweet strawberries, and creamy bananas swimming in a sea of vanilla yogurt, this is a recipe for California in a cup!
Full Recipe Here →
---
Orange-C Booster smoothie delivers vitamins C and zinc followed by an antioxidant wallop to secure your body's immune system. Fear cold and flu season no longer with this flavorful elixir helping you to stand strong.
Full Recipe Here →
---
Orange Carrot Karma smoothie provides a nutritionally superior blend of fruits and vegetable juice. Loaded with antioxidants, nutrients, and ever so healthy beta-carotene, this orange-carrot concoction will truly enhance your physical karma.
Full Recipe Here →
---
Orange Dream Machine smoothie recalls youthful hot summer days spent sipping a cool refreshing Orange Julius after a carefree morning basking on the beach. This unique orange whip and vanilla ice cream flavored combination is sure to please even the most demanding palates.
Full Recipe Here →
---
Peach Mango smoothie offers a creamy peach flavored shake that surprises your senses with an unexpected bite of mango. Although not traditionally found together in nature, the peach and mango complement each other nicely.
Full Recipe Here →
---
Peach Perfection smoothie is a cornucopia of fruit flavors and peachy goodness packed with antioxidants. Tastes like Georgia in a cup … I do declare.
Full Recipe Here →
---
Peach Pleasure smoothie is the original peach smoothie that helped fuel Jamba Juice's meteoric rise. Peachy, creamy and just plain delicious.
Full Recipe Here →
---
Peanut Butter Moo'd smoothie tastes like frozen Reese's Pieces in a cup. Not necessarily light on calories, but perfect for packing peanut butter-based protein pronto.
Full Recipe Here →
---
Pomegranate Paradise smoothie is a super-fruit based powerhouse that provides a multitude of health benefits. It eliminates free radicals, protects cardiovascular health, fights cancer, improves bone quality, boosts your digestive system, helps correct anemia, reduces inflammation, promotes blood circulation, and helps you lose weight.
Full Recipe Here →
---
Pomegranate Pick-Me-Up smoothie is Jamba's sweet super-food original exploding with cell-protecting antioxidants and sweet-tart flavor. A must-try for anyone looking to enhance their health through smoothie selection.
Full Recipe Here →
---
Protein Berry Workout smoothie is designed to enjoy before you get pumped. The included Whey Protein Boost helps you lose fat and preserve muscle, increase muscle size and strength, reduce hunger, fight cancer, cope with stress, and improve your immune system.
Full Recipe Here →
---
Razzmatazz smoothie is a popular drink that has been served since the first Jamba Juice location opened. The berry juice makes it quite sweet which is why it is a favorite among children. However, the sweetness is balanced nicely by the creamy banana base followed by the familiar citrus tang from the orange sherbet.
Full Recipe Here →
---
Strawberries Wild smoothie is Jamba's most popular drink, delighting customers since the very beginning. Simple, traditional, and completely satisfying. This smoothie presents a familiar pairing of strawberry and banana in just the right quantities, mellowed somewhat by the addition of nonfat frozen yogurt.
Full Recipe Here →
---
Strawberry Raspberry Banana smoothie is a flavorful way to deliver some ultra-healthy boosts directly into your system. Including both the Balance Boost and the Lean Advantage Boost, these classic flavors combine to produce a smoothie that truly has everything.
Full Recipe Here →
---
Strawberry Whirl smoothie is an engineering marvel packing two full servings of fruits and vegetables into this unassuming little smoothie.
Full Recipe Here →
---
Tropical Harvest smoothie soaks up the sun with this veggie vacation in a glass. And, the combination of both fruit and vegetables makes your body feel alive and new.
Full Recipe Here →
---
Our Favorite Jamba Juice Smoothie Recipe
Our favorite Jamba Juice smoothie recipe is, without a doubt, the Strawberry Surf Rider. It tastes like a refreshingly sweet and summery strawberry-lemonade with its tangy base complimented by peach highlights. Dude … it's totally awesome!
Consider following us on social media so that we can stay connected. We are on Facebook, Instagram, Pinterest, Twitter, and YouTube!
---
Jamba Juice Frequently Asked Questions
---
Jamba Juice Secret Menu
→ And, for those of you who crave adventure and like to stray off the beaten path, check out our unofficial Jamba Juice Secret Menu smoothie recipes page for some unexpected and flavorful off-the-menu delights … shhhhhhhhhh!
---
Source
Jamba Juice: Website